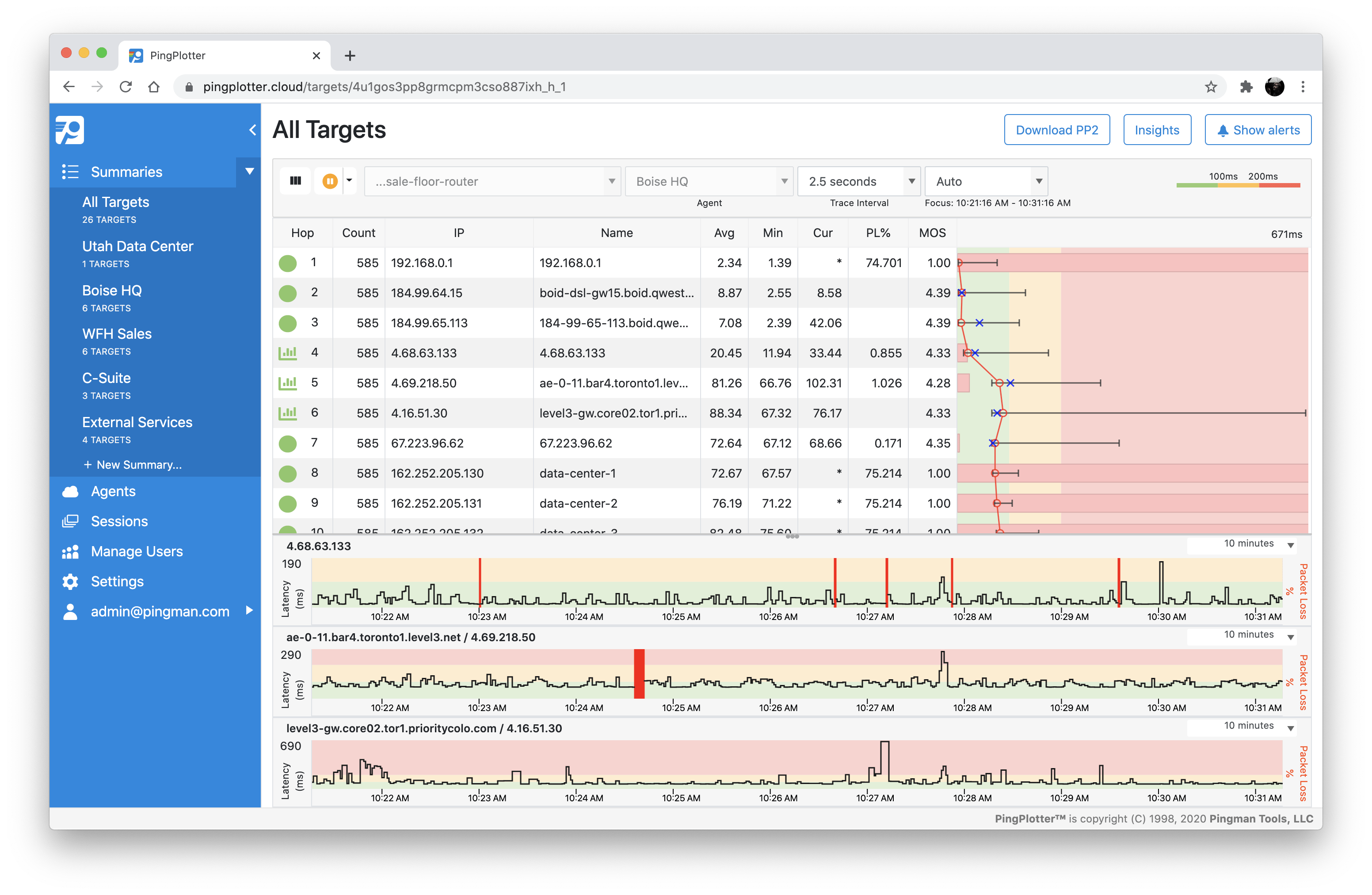 End User Support with PingPlotter Cloud
When it comes to your network uptime, every moment counts. PingPlotter helps you and your team find and fix issues faster.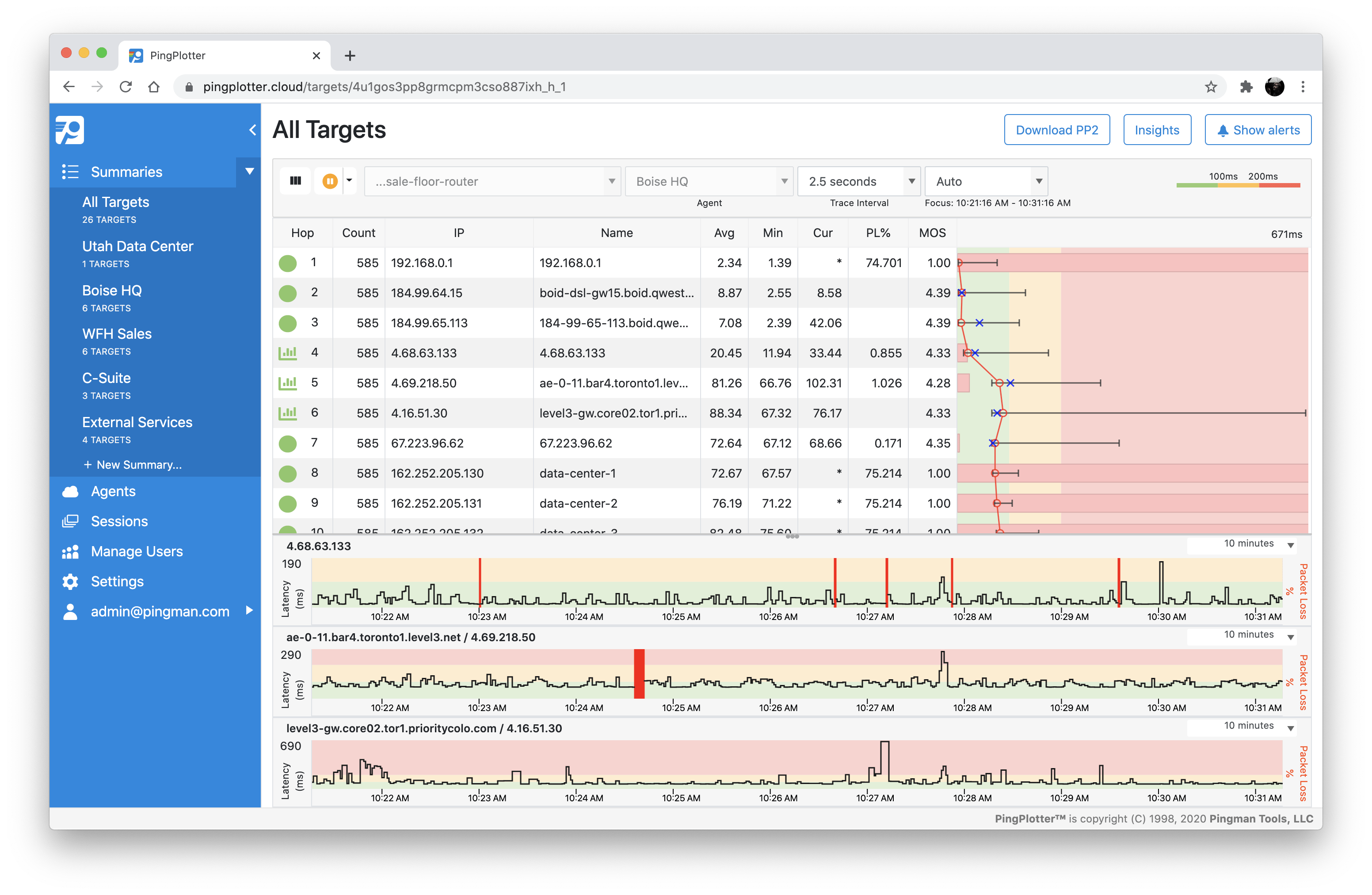 Test connections down to the milli-second.
Persistency. It pays off when you're trying to find a remote connection issue. That's why PingPlotter Cloud tests a device's connection with any destination you set for latency, packet loss, and connection jitter every milli-second. It then relays that data to our Cloud server where you can view/analyze it anytime you want. Insights will automatically diagnose the connection quality for your specific use — data or voice. Your IT team is alerted to any network downtime, ensuring real-time troubleshooting. They can also keep a timeline of incidents over days or weeks, or zoom in to get a detailed look at any single issue.
---
Monitor devices from anywhere.
Keeping tabs on dozens, if not hundreds, of devices can be daunting. PingPlotter makes it simple. Deploying to endpoints only takes a minute, be they on-prem or in the wild. And since PingPlotter doesn't charge for extra agents, one PingPlotter Cloud package can cover every device you manage.
When Speedtest is the only test you can do, it's hard to argue.
Share live results with anyone.
When you need to share uptime reports, PingPlotter makes it simple. With LiveShare links, sharing live-updating, view-only status pages is as simple as selecting an endpoint, clicking the LiveShare button, and sending the link to anyone you need.
---
Features that help you take action.
Foundational metrics
Track latency, packet loss, jitter, and more from Windows, macOS, and Linux devices.
Instant results
Poll networks faster than traditional RMMs, giving you down-to-the-second results.
Share live data
Share live test results via a simple URL. Show live proof and talk through issues.
Deploy everywhere
There's no hard limit on the agents you deploy, so you can cover everything you monitor.
Privacy is a priority
Cloud only tests the network connection — no snooping on user data or network traffic.
Sensible pricing
There aren't add-on fees for extra users and there's no data cap. Just pick a plan and go.
Network quality reporting.
PingPlotter Insights helps demystify PingPlotter graphs. The toolkit analyzes your collected data and produces a summary of network quality along with ideas about how to improve the connection. It's great for communicating test results to less-technical people or for times when you'd rather have software do the work you're already doing.
With Insights, you and your team can scan through days worth of data in seconds to find potential issues and understand the connection quality for services like VoIP, Remote Desktop, and video calling.
Subscribe Today
Subscriptions start at $60 per month.
Contact us if you're interested in mass deployment or yearly subscriptions.
Buy Now