Getting Help with PingPlotter Results
---
PingPlotter graphs are shared and interpreted in online communities all the time. If you need help figuring out the graphs, you are not alone. Follow these instructions and we'll show you how to share your results with someone who can help.
Data sharing is built into PingPlotter. You can post a screenshot and data file to share.pingplotter.com — from there you can share the link and whoever receives it can see your screenshot and download the file for further inspection.
Sharing PingPlotter data
To get started, set up the program so it shows the problem then click File > Share > Share to PingPlotter.com.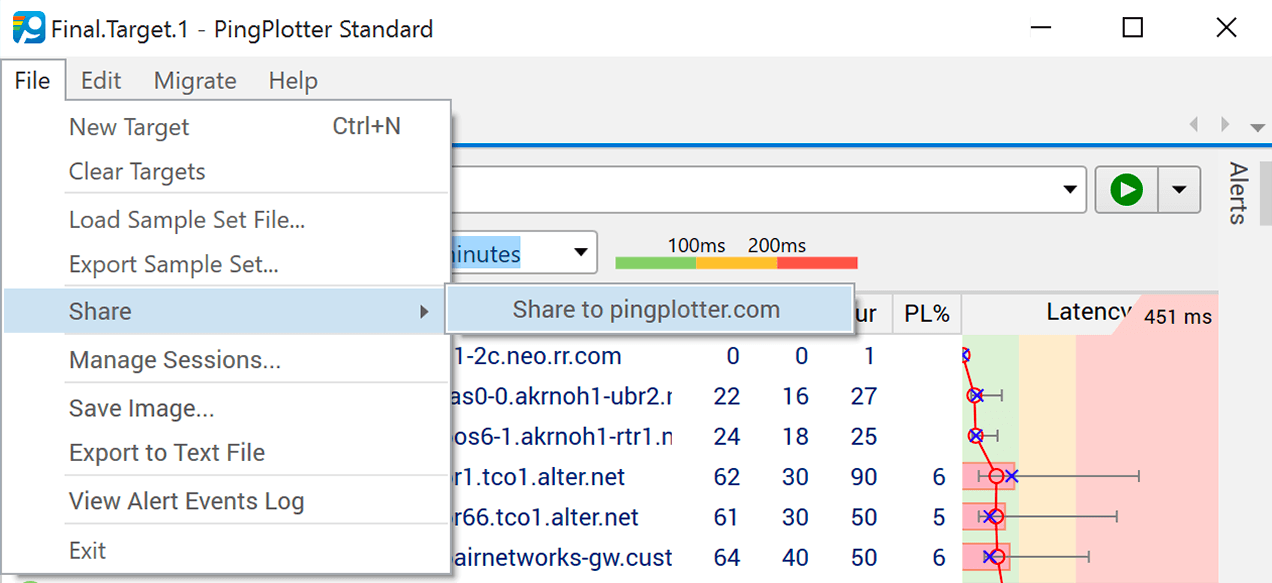 Your web browser should look something like this if your share is successful.
Who should I share with?
Friends
If you're lucky enough to have one of those "techie" friends, send them a link to your share page. They might be able to help you make sense of the information.
Social media and online communities
Reddit and Twitter are good places because you can get opinions from multiple people at once. You may also be able to tag a service provider directly to get a technician's eyes on your results.
Networking themed forums are excellent places to post about your share page. Many of them look at PingPlotter graphics on a regular basis. Reddit's r/networking and DSL reports are good places to start if you're looking for ideas.
Service providers
Most companies who provide online games, streaming content, or internet service have a forum somewhere posting on the forum of the service you've had problems with is a good choice because you can engage the community and tech support at the same time.
Continue on when you find out whether your problem is inside or outside your network.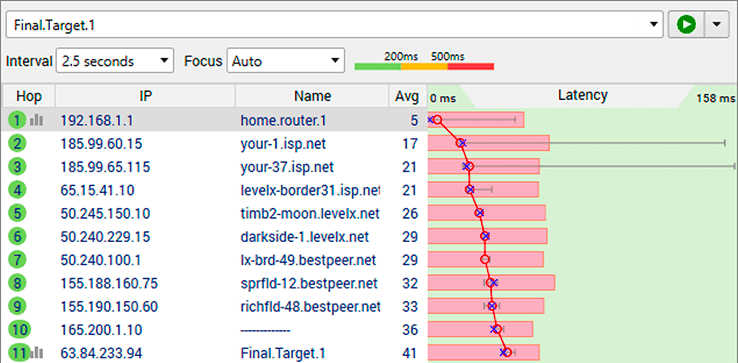 Inside problems begin on the first hop.
Inside Problem
Outside problems begin in the middle.
Outside Problem
---
Let PingPlotter help you troubleshoot.