About PingPlotter Sharing
---
Sometimes solving your network problem is made easier by enlisting the help of a friend, a professional, or an online community. PingPlotter provides an incredibly easy way to get help with it's one-step share feature.
Here's how it works:
Using the share feature creates a private webpage in the cloud for the results of your PingPlotter test. The page shows a screenshot based on what the program looked like when you clicked share and provides a downloadable file containing up to 24 hours of PingPlotter results.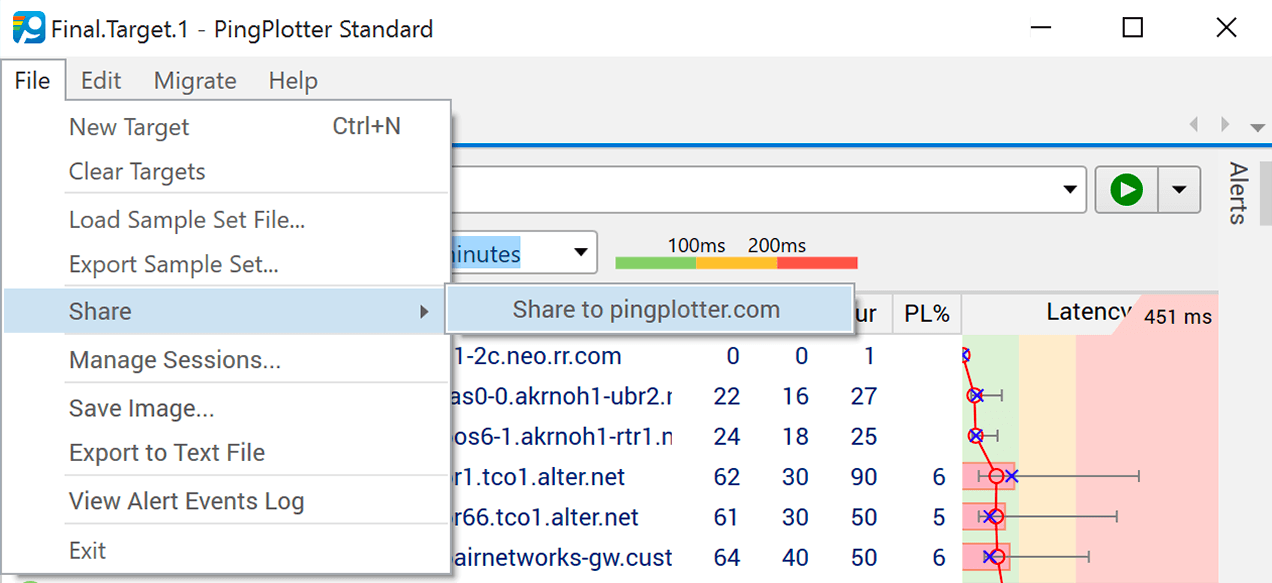 To publish your PingPlotter results, select Share from the File menu and click Create Share Page. It's that easy! PingPlotter will do all the work of generating /themes/pingman/images/article, exporting data and publishing your page to PingPlotter.com.
After publishing, share pages open automatically in your web browser. Your page can then be viewed by anyone you provide with the page's the unique code. From your page, enlisting help is simple with links for posting to sites like Facebook and Reddit plus options to copy the link, or share it by email.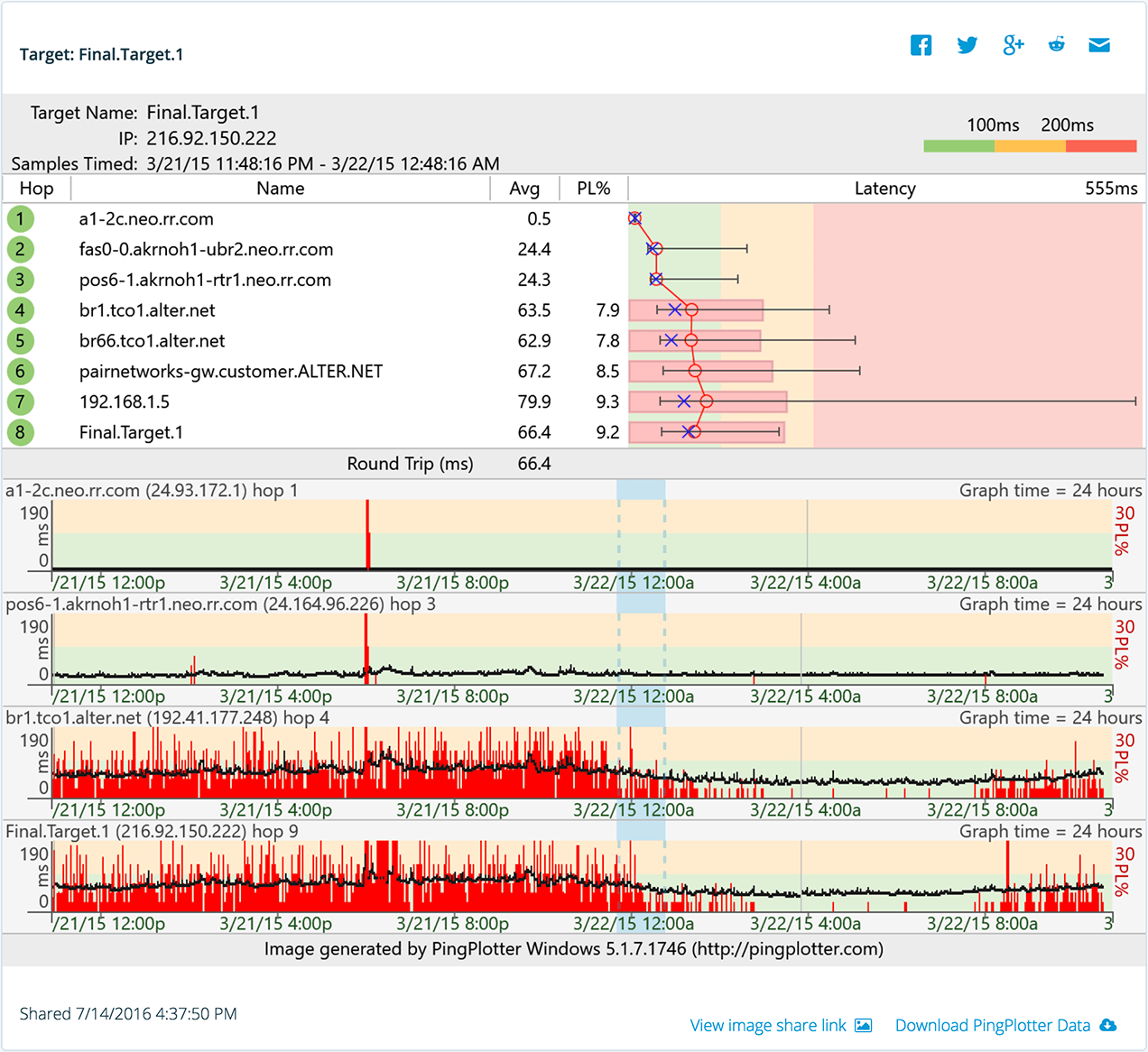 When you give someone a link to your share page, you provide them with the information needed to help you with your network problem as well as access to Pingman Tools' library of troubleshooting knowledge and resources. The share page lets them see your screenshot or download the data you collected. They can also download their own copy of PingPlotter from the page. Provided, of course, they don't already have it. It is pretty sweet software after all.
Happy sharing!
Who will see my data?
When you create a private share page on pingplotter.com you receive a unique link that is a key to viewing your shared data. The pages you share are not part of a public directory and are not indexed by search engines. This enables you to share your data to only the people you wish give your private share code and no one else. You can share it with a single person or post it online for anyone to view. It's up to you.
Can my shared data be opened in PingPlotter Free?
Yes and no. PingPlotter Free users can share data freely and open their own shared data files. For others to open and view your shared data, they will need to have an active trial or licensed version of PingPlotter Standard or Professional. It is not necessary to have PingPlotter to view a share page or screenshot. This restriction is only for downloading the sample data and opening it on their own computer.
What if I forgot to save the link?
There is no method for you to search for or recover a lost share code. You have the ability to see your most recent share pages in PingPlotter, but if you create a significant number of share pages, you will want to copy your share codes to a more permanent location.
Our view on privacy
Your privacy is critically important to us. We recommend reviewing your share page before distributing the link to ensure that you are comfortable with the information that you are giving to others. For more information see our privacy policy.
---