An important PingPlotter update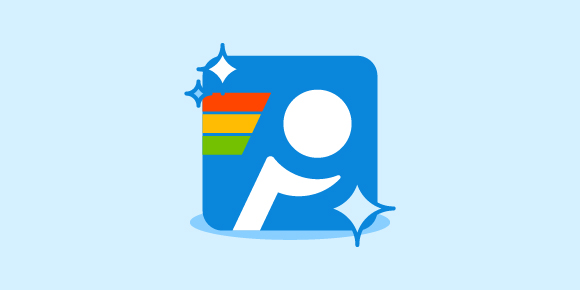 ---
PingPlotter Professional is receiving a major update in the near future. Here's everything you need to know.
"Always in motion is the future," a wise puppet once said.
PingPlotter is no different. As we continue to develop new and better ways of solving challenging network problems, we sometimes need to make updates that recontextualize our solutions for people discovering PingPlotter for the first time.
To help everyone find the best PingPlotter for their unique problem, we're making some long-overdue adjustments to our product editions. These changes will begin taking place on July 1st, 2021, and will help communicate our vision for the next season of PingPlotter.
Today, we wanted to talk a bit about what's changing for existing users (nothing!), future customers (something!), and how it all relates to where we're going in the near future.
But first, let's chat about where we are right now.
Perspective matters
If there's one mantra we've had for PingPlotter, it'd be "make network troubleshooting suck less."
For 23 years now, we have kept that single idea in mind. What started as a way to prove to ISPs why players were having a bad time connecting to a Quake server has grown to become a tool that helps end-users and IT pros across the globe find and fix just about every network issue under the sun. However, that singular mission — to reduce the tedium and frustration around network issues — has been and always will be our guiding star.
PingPlotter hasn't changed, but it's also changed a ton.
Through the years, we've added new features and capabilities to help solve unique challenges in ways we never could have imagined two decades ago. We added software agents to extend PingPlotter to external devices and created a web interface to support remote access and multiple users. We expanded PingPlotter's alert system and included new ways to share performance data with others.
Our efforts to solve every type of network problem inspired us with new possibilities of what we might create. Our remote agents eventually became PingPlotter Cloud. Our share pages became LiveShare. All the while, our previous solutions have remained intact, even after we've created better versions.
This has made for a tricky situation when it comes to people new to PingPlotter. Which version is right for me, they ask, and our reply is a reasonably unhelpful ALL OF THEM! PROBABLY! WHEE!
This growing lack of clear distinction between our editions and who they are for (or how they match up against different use cases) has made it challenging to develop features for one edition of PingPlotter that would not make sense for another. This has often resulted in Pro becoming a kitchen sink while Standard functioned as a "not-Pro" for...not pros? Less than helpful.
So we're gonna fix that!
A clearer vision
When we look ahead to where we want PingPlotter to be in the future, the current shape of our editions doesn't quite fit.
As PingPlotter evolves, we want to create space to make solutions that better match your needs without feeling obligated to have a kitchen-sink product. In some cases, we want to help everyone find the network tool that does what they're looking for the best. In other cases, we want to make things flexible enough for anyone to do what they need without feeling closed off or restricted because they chose Product A versus Product B.
The first step is beginning to get our editions in order, and it starts with PingPlotter Professional.
Beginning July 1st, 2021, we will be adjusting PingPlotter Professional's feature set for new users to help it focus on being a single-user, single-workstation network monitoring and troubleshooting tool.
For new users
For new users purchasing after July 1st, 2021, the following PingPlotter Professional features will be modified:
PingPlotter Pro's Web UI will be modified to de-emphasize remote access.
PingPlotter Pro's Web UI will no longer support multi-user logins and user permissions.
Legacy remote agents will no longer be supported by PingPlotter Pro.
CloudConnect (and its "one free trace") will be removed from PingPlotter Pro.
External LiveShare access will be removed from PingPlotter Pro's Web UI.
As you can see, many of these features are the product of making Pro a one-size-fits-all solution. By giving Pro a more focused use case, we can begin making tools and features that support its single-user, single-workstation role. Further out, this focus will let us make enhancements to every PingPlotter edition without feeling like we are making Pro less valuable.
For existing users
We can't say it emphatically enough: For existing users, absolutely nothing is changing.
If a feature is available in your current version of PingPlotter, it's there for life. As we continue to update the Professional edition, we will strive to ensure these features still remain available to you. You can continue to update PingPlotter via your active maintenance or subscription without fear of losing access to the features currently available to you.
Furthermore, if you wish to buy additional licenses, these features will continue to be available as well.
It's important to us that the PingPlotter you already have continues to serve you in the way you've come to depend on, and we will continue to support it as best we can. However, we think it's important to be upfront with you about our current vision for Pro and how this vision will influence future developments.
All eyes are on what's next
PingPlotter's upcoming changes are the first step toward creating a better purchasing experience and, ultimately, a better set of solutions for end-users, service providers, and everyone in between.
We will have much more to say (and show) on July 1st, but in the meantime, let us know what you'd like to see in the edition of PingPlotter you use most. You can always get in touch with us through Twitter, LinkedIn, Facebook, or good ol' email.
And, as always, thank you for being awesome!
---