How to Optimize Remote Work Team Communication With VoIP
---
The benefits of using VoIP for remote communication go far beyond just simplicity. Here are some ways to get even more from your VoIP system when everyone's working outside the office.
With most employees currently working from home, it's more important than ever to ensure that your remote communication is as seamless as can be. To this end, VoIP (voice over internet protocol) is an incredibly useful tool, as it allows team members to speak directly to each other provided they have access to the world wide web.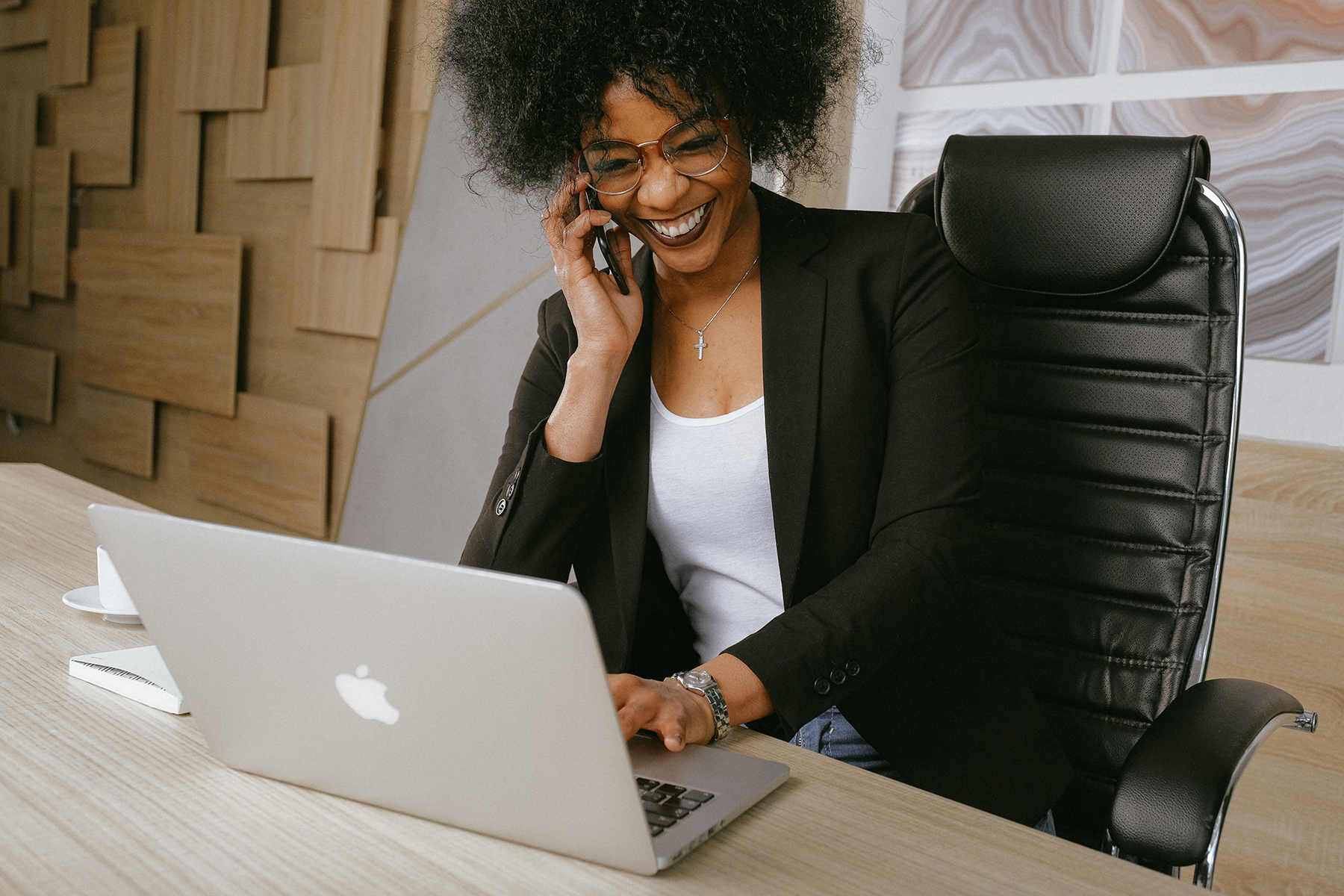 However, when you're using a tool as versatile as VoIP, it's easy to feel a little overwhelmed with all the possibilities. After all, VoIP doesn't optimize itself. Your company will have to put in the work to make sure this optimization happens.
So how exactly would you go about optimizing your VoIP-based remote team communications? The short of it is that you've got to find and use the perfect software, as well as making sure you're using VoIP as the flexible tool that it is. The long of it is detailed below!
Use the best software
VoIP is compatible with many different kinds of software. In terms of remote work team communication, you'll want to look at choosing a VoIP-based digital platform for your team members to meet and talk through, so that all meetings and other voice communications happen through the same channel.
Many different software providers offer this sort of service. Discord, for example, garnered much popularity as a video and voice calling software for gamers and similar hobbies, and it's now being widely used as a social platform. However, popularity does not always equal appropriateness for business use cases, which is why you might want to consider an alternative to Discord instead.
Aside from a central communications platform, there are two other kinds of VoIP-based virtual tools you'll want to consider.
Helpful apps
One thing that's become more difficult in a remote work environment is planning, especially when the plans involve many employees. This is at least partly because it's impossible to stop by someone's desk and give them a quick reminder. Emails don't quite fill this gap, and a text message might seem too personal for a professional environment.
That's where an excellent scheduling app can make all the difference.
A good scheduling app will help your employees to organize and coordinate their schedules. This will work well with your chosen VoIP platform, as the app will be able to keep track of any appointments, meetings, or plans that employees make over voice chat. In this way, a scheduling app is the perfect tool to support and enhance a VoIP-based remote work environment.
Great digital tools
In addition to being able to coordinate with other apps that help your team work remotely, VoIP can also be incorporated into the digital tools your remote work teams need.
For example, if your team's work involves regularly reaching out to leads and/or customers, then that team needs to have great outbound calling software at their fingertips. When this calling software is VoIP-based, the team will have an easier time organizing calls and ensuring that the call quality is excellent.
Similarly, VoIP can be used for calls between different teams. This is because VoIP can be integrated into conference call services, which means your virtual conferences can be conducted using it.
In other words, by using VoIP in this way, your company will be able to host meetings and conferences between all kinds of teams, groups, and individuals, even when they aren't part of the same team or on the same group platform.
Simulating an in-person workplace
One of VoIP's strengths is its ability to provide a substitute for many aspects of a conventional workplace. For example, VoIP makes it possible to connect instantly with people anywhere in the world, which makes networking remotely significantly easier.
Allowing employees opportunities to recreate "watercooler moments'' can make a difference in their day-to-day undertakings while working remotely. The availability of enabling technology makes it easier to build a virtual business culture, and leaders can remain visible, accessible, and empathetic despite working from a different location.
By enabling easier remote communication between parties, VoIP makes the remote recruitment process a deal simpler too. Companies that use VoIP effectively will only have to make minor adjustments to their hiring strategy to make it suitable for remote work. This is because VoIP allows for the same kinds of communication that would otherwise happen in-person, thereby turning the remote hiring process into something similar to its usual counterpart.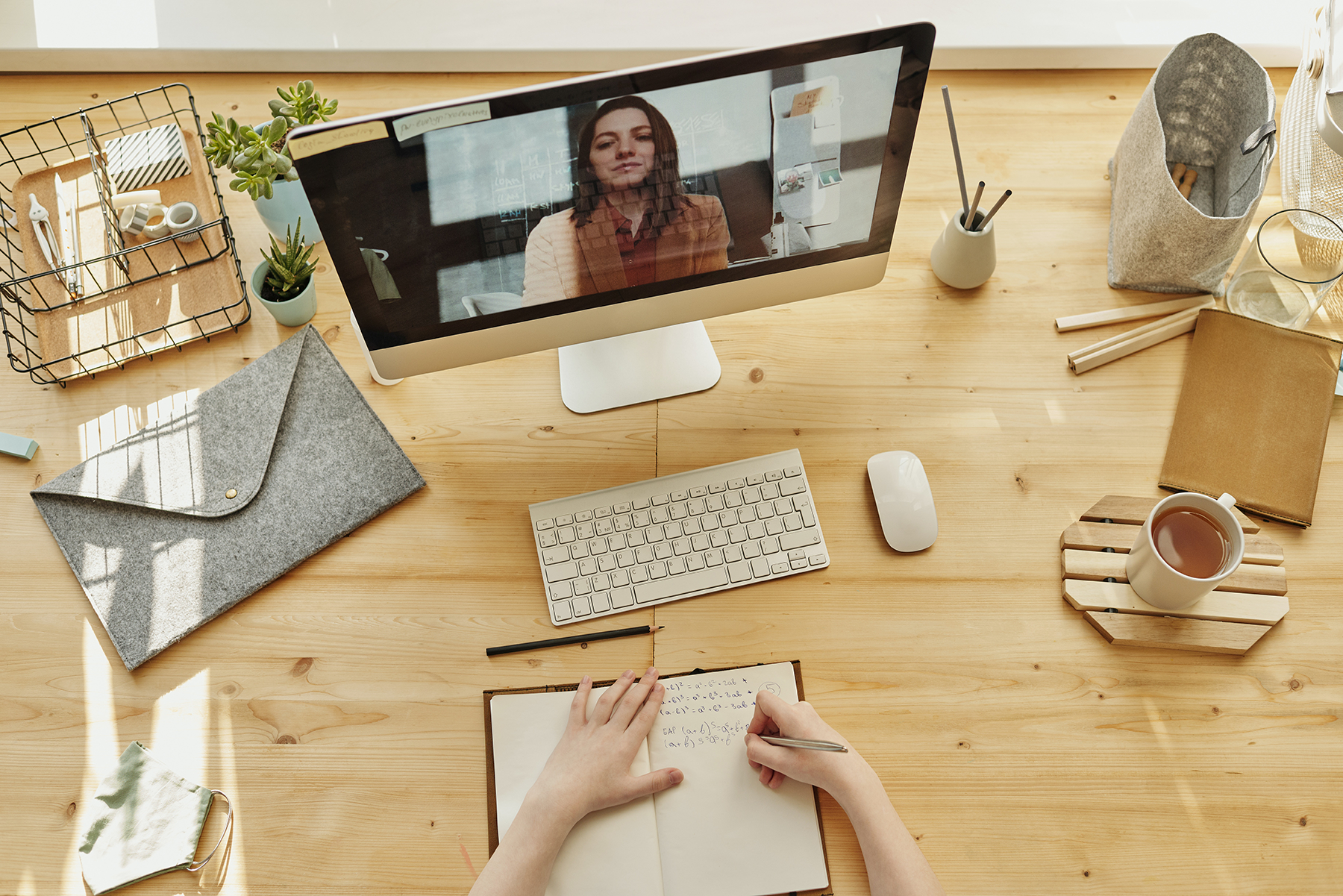 Connecting with customers
All of the points so far have revolved around using VoIP to improve connections within your team or between different teams and/or potential recruits. However, VoIP can also be used to connect teams to your clients. Many clients prefer to speak directly to customer service representatives over sending an email, for example. VoIP can help you provide the space to let them do this.
In particular, VoIP coordinates well with an omnichannel approach. This is because VoIP is immensely useful in providing customers with channels through which they can interact directly with your brand representatives.
VoIP technology can be integrated into, for example, your website and/or your branded apps. This will allow customers who interact with your brand through those channels to communicate directly with your company, thereby humanizing the face of the brand while also improving your customer experience.
Use VoIP flexibly
The above examples are just a few of the ways you can ensure you're getting the most out of VoIP. It can be used to do various things, as well as integrated into many different services, which is why VoIP is the ideal tool to help companies adapt to remote working.
Through its many functionalities, VoIP can make sure you're not missing out on any tools or opportunities you'd have access to in a non-remote workplace. This helps make sure the quality of your remote work, as well as your remote workday, stays excellent.
Keep in mind that technology can be fallible, and its seamlessness can be impacted by factors related to network, location, and available hardware. Troubleshooting ease should be considered when choosing a service for your team, as having dedicated customer support can help you navigate issues that get in the way of the optimal remote work communication experience.
At the end of the day, what makes VoIP so useful is how flexible and adaptable it is. VoIP can help you optimize your remote workplace, which will in turn help to maximize your profits. That's why it's crucial to make sure your remote work team communications are VoIP-based — and that they're optimized as much as possible.
Elea is the SEO Content Optimization manager for RingCentral, the leader in global enterprise communication and collaboration solutions on the cloud. She has more than a decade's worth of experience in on-page optimization, editorial production, and digital publishing. She spends her free time learning new things.
---
Do you support remote workers?
When remote workforces have connection trouble PingPlotter Cloud helps you find the problem and get everyone back online fast.
Start a Trial