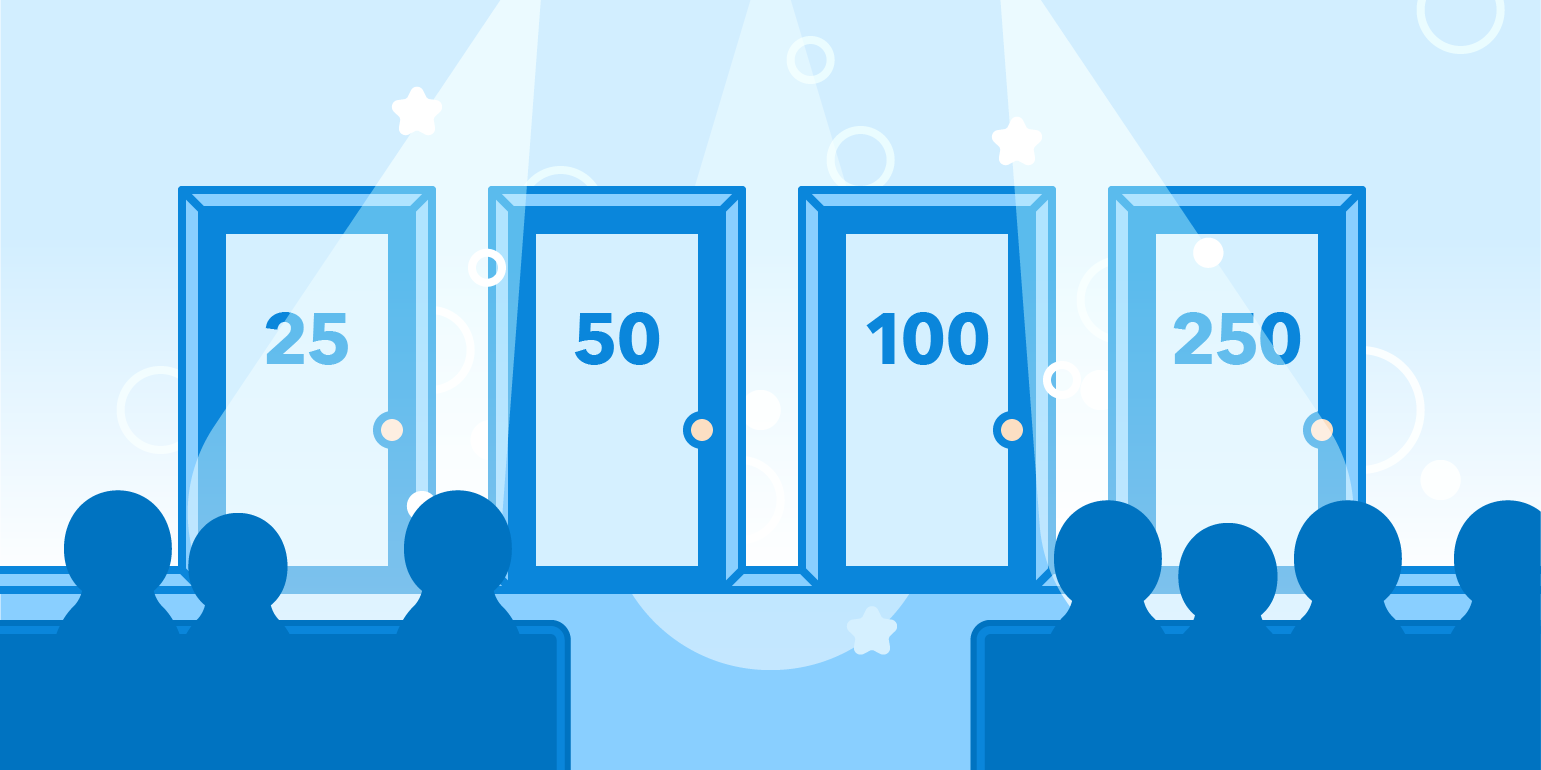 How many Cloud traces is right for me?
We can help you narrow down the PingPlotter Cloud subscription that perfectly suits your business.
They say there's never too much of a good thing.
Well, they clearly haven't been in a pie-eating contest.
Like it or not, we often need to choose how much of a good thing we want. Two scoops? Maybe for a kiddie cone. 10 scoops? Ooh...I'm not feeling so *urp*.
The same goes for our remote network monitoring suite. While trace-based subscriptions are a fantastic way of providing better value for you, it can be a bit of a question mark as to what trace count makes the most sense for your business.
That's why we've broken down the different trace packages to help you find the perfect amount of a great thing.
So...why manage usage by trace?
Many other remote network monitoring tools use a pay-per-agent pricing structure, where you need to make strategic decisions on what to buy and where to deploy.
We do it a bit differently, regulating usage on a per-trace level — you subscribe to a maximum number of concurrent active network traces and deploy agents wherever you need. What does that mean for you?
Lower costs — With Cloud, you're not paying for hardware leases or software keys. Tracing a connection is what you actually need, so why get charged for all the extras?
Greater flexibility — With pay-per-agent models, you have to choose what and where to deploy. With per-trace, you can start and stop testing whenever you need from anywhere you choose within seconds. In addition, because of how our agent-cloud relay system works, you can deploy agents in places you can't normally access with hardware or other monitoring solutions.
Complete coverage — You can deploy over a hundred remote agents at no cost. Instead of restricting yourself to a critical endpoint, you can simply install agents on everything you monitor. Need to test a connection? Select the device, start a trace, and see the results.
We think of it like this: Traced-based subscriptions offer the best value and flexibility to you, and that's now remote network monitoring should be.
Honestly, we're trying to figure out why everyone else doesn't do it this way…
Which trace package is right for your business?
We've broken down the different trace packages to help you get a better picture of which may be the best fit.
If you don't see one that fits your need, don't hesitate to get in touch with us. We can help build a custom plan that matches your business.
Over 250?
We don't have designated packages for trace counts above 250. If you think you might fall into this category, get in touch with us! We can help create a custom solution that meets your needs.
Contact Sales
How to pick the trace package that's right for you
When deciding on trace packages, we recommend customers consider three main categories:
Number of endpoints
This is probably the first thing people consider when evaluating their trace needs. Knowing how many devices you plan to support will give you a better estimate of what tier of Cloud you fall under.
For example, if you're a lone admin managing a small marketing firm with 10 employee laptops, you can easily see how 250 traces might be overkill. However, if you're managing a mid-sized MSP with hundreds of client workstations and servers, having only 25 traces available will greatly restrict the level of support you can provide.
As a baseline, we suggest having 2-5 traces per endpoint.
Active users at a time
Much like endpoints, a large number of concurrent network users will require more active traces.
However, this doesn't just include users or clients. The more support techs you have working in tandem, the greater the number of traces you'll need to accommodate their capacity.
We often find a count of 10-25 traces per technician is a good baseline for most teams. Depending on the industry you're in and the shape of your IT team, you may get more value from more traces. Start with this quantity and see how it feels — adding more traces is effortless if you choose to expand.
Value of uptime/network quality
This probably sounds unnecessary, since you wouldn't be looking into network monitoring solutions if didn't add value. However, calculating the value of uptime or network quality is a bit more nuanced.
While it's difficult to give an exact number on how many traces you need based on the potential cost of downtime for your organization, it's something you can start to evaluate for your own needs.
If it's critical for specific devices to maintain constant and/or high-quality connectivity, that will often mean having at least one active trace per endpoint. This number per device may increase based on the services you rely on or the type of industry you operate within.
Let us help you find the right Cloud solution
Whether you're supporting a small group of at-home employees or managing an MSP with a wide range of client needs, there's a Cloud package that fits your business.
If you think you know the type of package you fall into (and especially if you don't), request a free PingPlotter Cloud trial We can work through all the important details to make sure you get the best value from our remote monitoring solution.
Do you support other people?

When remote workers have connection trouble PingPlotter Cloud helps you help them.